Nagiewicz comments on the loss of a deep-diving submersible while on an expedition to RMS Titanic.  Featured on new media outlets: ABC, FOX News, New NATION, Chinese Global Television Network, BBC and others
Drain the Oceans episode about the Rise of the Mob during Prohibition, partially filmed aboard Stockton University's RV Petrel with me Dr. Peter Straub, and Steve Evert.  Image right courtesy of Susan Allen, Stockton University.
At the bottom of our oceans, long-lost treasures are waiting to be discovered. A brand-new season of
#DrainTheOceans
continues Sunday at 10/9c on @NatGeoTV.
https://player.vimeo.com/video/798354881
DISCOVERY+ and the Science Channel new TV Series Abandoned: Expedition Shipwreck
Collision Course Episode 
News Channel 6 about shark sightings and attacks...click on the button for a link to the video.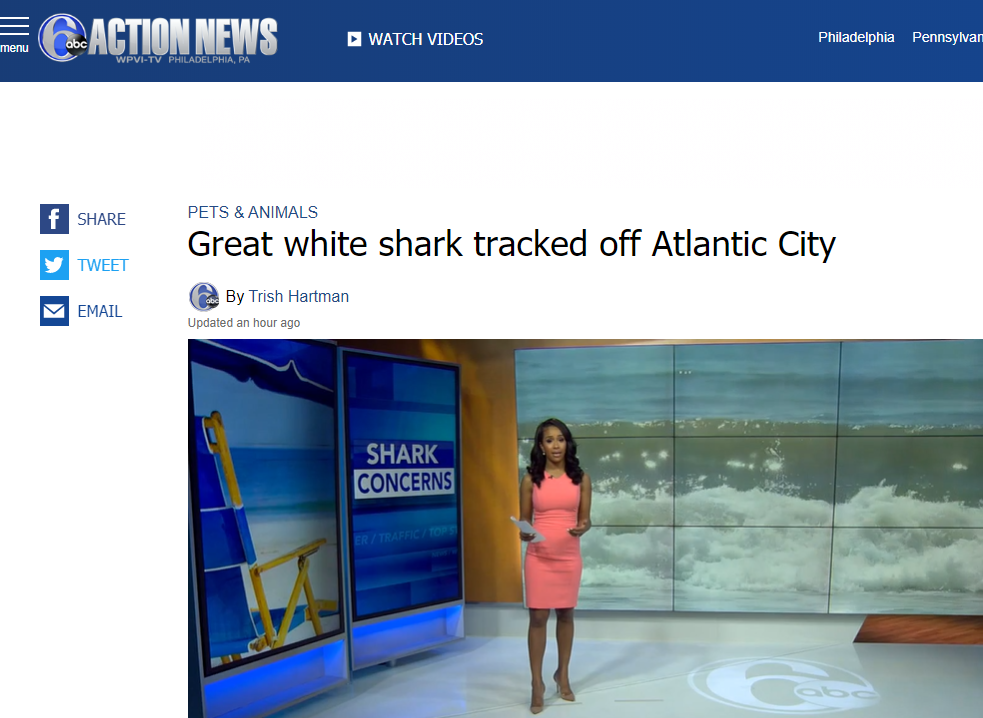 NAT GEO SHARKFEST 2020
WHEN SHARKS ATTACK See all six seasons including "CAROLINA CHAOS" Season 3 Episode 3 as we try to determine why there were so many shark attacks off the Carolina Coast in 2016
Our book about the Robert J Walker Shipwreck Mapping Expedition just released on Jul;y 14th available on Various book sites and direct from University Press of Florida